Do you need small business tax advice or help with IRS tax problems? Whether you're located in Nashville or nearby, you can depend on our knowledgeable team at Taxation Solutions, Inc. to deliver the tax relief and IRS problem resolution expertise you're searching for. We bring you over 40 years of combined experience in helping business owners and self-employed clients overcome a variety of business tax problems. If you're looking for sound business tax advice, give us a call today for a free phone consultation. IRS problem resolution is our primary specialty, so we're one of the best companies to turn to for help with large and small business tax problems.
Your business tax issues may seem manageable at first, but they can rapidly escalate out of control. In addition to the financial burden of late fees, interest charges, and payroll tax penalties, the time and energy it takes to deal with tax problems can also take its toll on your business and personal well-being. At Taxation Solutions, Inc., we're well versed in the latest tax laws and IRS problem resolution procedures. We have the expertise and qualifications to deliver the tax problem help you need in the shortest possible time. Our consultants are not only authorized to represent your interests before the IRS, but we can also negotiate a tax settlement on your behalf. As a licensed and insured firm, we're committed to providing you with the best available small business tax advice and tax problem help in the Nashville area. Call or e-mail us today to find out how we can minimize your tax problems and help your business get back on its feet.
Payroll Tax Problems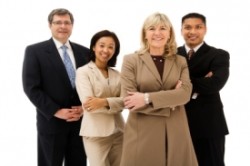 Swift and severe penalties result when you fail to file, deposit, or pay your payroll taxes. Payroll tax penalties are not only costly, but they also have the potential to put you out of business. If you're embroiled in payroll tax problems, then waste no time in contacting our consultants for prompt assistance. Whether you need emergency help or simply have a question about unpaid payroll taxes, we can help you resolve IRS tax problems of all shapes and sizes!
When you're dealing with large or small business tax problems, our team is standing by to help. Call Taxation Solutions, Inc. now to get your free initial consultation.