The best tax resolution companies in the Nashville area have several things in common when it comes to producing results: professional experience, the right credentials, and a dedication to providing outstanding service. When you choose Taxation Solutions, Inc. to help you overcome your tax problems, you get those important qualities and much more. Our firm is composed of a tax attorney and knowledgeable tax resolution specialists. Whether you're looking for high-quality tax resolution services or IRS audit help, our seasoned consultants bring you the expertise, negotiating capabilities, and professional credentials necessary for producing the results you deserve. Take a minute to review the advantages of enlisting Taxation Solutions, Inc. for your tax debt relief needs, and then give us a call for your free phone consultation.
Experience in Solving Tax Problems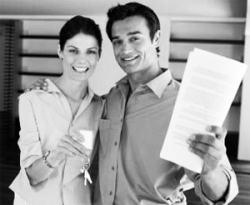 When you factor in our 40 years of combined experience in tax resolution services, it's easy to see why we're one of the most effective tax debt relief companies in town. Our highly qualified staff of tax problem solvers can help you overcome a variety of difficult tax problems, including IRS penalties, owing back taxes, and wage garnishment. We'd be glad to work with you to determine which form of tax debt relief you're eligible for and what the best path to securing it might be. If your most immediate need is putting a stop to burdensome IRS penalties, we'll work quickly to get those penalties lifted.
At Taxation Solutions, Inc., our exceptional negotiation skills mean we'll be able to work through your tax problems with the IRS to help you get the best results. Offering indispensable benefit when we're negotiating to secure an IRS settlement agreement, payment installment plan, or other resolution on your behalf, we're here to put our expertise to work for you. If you have any questions about tax debt relief, owing back taxes, or securing the services of our tax attorney or other professionals, don't hesitate to call!
Superior Customer Service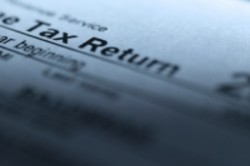 Our mission at Taxation Solutions, Inc. is to provide you with some of the most proactive tax resolution services in the Nashville area. We make it a point to offer every client the time and attention they deserve to ensure they receive the best possible results. You can count on our team of highly qualified tax resolution specialists to carefully research and prepare all IRS documents, offers in compromise, and tax relief proposals. The success of our tax resolution services depends, in part, on our attention to detail; and we are meticulous when it comes to preparing a strong case on your behalf and bringing you the tax debt relief you deserve!
Whether you need IRS audit help or a consultation with a qualified tax attorney, you'll find Taxation Solutions, Inc. to be one of the best tax resolution companies in Nashville. Call or e-mail us for a free estimate and consultation.