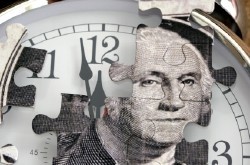 Are you struggling to pay your monthly bills because of wage garnishment? If the government is withholding a portion of each paycheck in order to cover an outstanding tax debt, you don't have to just lie down and take it. Taxation Solutions, Inc. knows how to stop wage garnishment and bring you a better solution to your tax problems. We will work with you to ensure that you're able to become IRS compliant without incurring financial hardship. Thanks to our more than 40 years of combined experience in our industry and our commitment to customer service and quality workmanship, you can look forward to waving goodbye to IRS wage garnishment for good. Contact us today to learn more!
Stop Wage Garnishment Fast
One of the things that sets us apart from other tax garnishment specialists serving the greater Nashville area is the fact that we offer emergency services. Do you need help ending wage garnishment in a hurry? We're the company to call. We'll respond promptly and work efficiently in order to stop wage garnishment and help you regain full use of your paycheck as soon as possible. We'll tailor our tax resolution strategies to your specific needs, swiftly negotiating a more favorable tax settlement with the IRS.
Taxation Solutions, Inc. is licensed and insured, as well as being affiliated with the American Society of Tax Problem Solvers. We care about each and every client. If you've been wondering how to stop wage garnishment, now's the time to give us a call. We offer free estimates!