Whether your difficulties with the IRS have landed you in federal tax court or you're trying to resolve your back taxes before they do, we can provide the legal representation you need. If you're looking for a knowledgeable tax lawyer to help you straighten out your tax problems, Taxation Solutions, Inc. is the answer. We'll provide you with the services of an experienced tax attorney who will work with you to prepare a strong defense. Whether you need tax attorneys to appeal an unfavorable IRS decision or represent your interests in federal tax court, we have you covered. Our team includes an IRS tax attorney on staff to defend your rights and minimize IRS penalties. Take the first step toward resolving your tax problems by calling Taxation Solutions, Inc. for a free consultation. With over 40 years of combined experience at your disposal, we have the resources to provide you with effective tax advice and representation in the Nashville area.
Depending on the magnitude of your problems, consulting with a tax attorney may be the only way to resolve your troubles with the IRS. With a seasoned tax lawyer from Taxation Solutions, Inc. in your corner, you can be confident that no stone will be left unturned in providing you with the best possible defense. Beginning with your initial consultation, we'll review your circumstances, develop a proactive strategy, and be there on an ongoing basis to help you overcome your tax troubles. Unlike other tax lawyers that can leave you feeling high and dry, we'll be there to guide you through the entire process. As a professional tax resolution firm, our objective is to provide you with the personal attention you deserve and the expert representation you need.
Tax Relief Attorney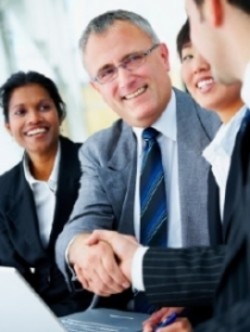 By turning your IRS problems over to our tax relief attorney, you're taking charge of your situation and clearing the way for a positive outcome. When you're looking for experienced tax attorneys who are well versed in the intricacies of federal tax laws, you can count on Taxation Solutions, Inc. to bring you the professional expertise and qualifications you need. Whether you need an IRS tax attorney to appeal a government action, represent you in federal tax court, or help you deal with a property lien, our team is just a phone call away and ready to serve you in Nashville and across the state! Contact us today for a free consultation.
When you urgently need the help of a qualified tax lawyer or other tax consultant, you can count on Taxation Solutions, Inc. to provide fast, emergency service. We're members of the American Society of Tax Problem Solvers, and our team is dedicated to bringing you the sound advice and tax relief attorney representation you need to overcome your tax troubles.