Are you late in filing your taxes and worried about how you're going to pay the mountain of tax debt that's building up? Thanks to the availability of tax resolution services, catching up on your overdue tax bills is a realistic goal—especially when you turn to Taxation Solutions, Inc. for your tax debt resolution needs. With more than 40 years of combined experience and a dedication to providing clients with lasting tax relief, our team can help you put your IRS tax difficulties behind you. As knowledgeable and licensed tax problem solvers, we offer valuable assistance in resolving your struggles with the IRS.
Call or e-mail us today to learn about any of the following tax resolution services we offer:
Appeals to government actions
Installment agreements
Penalty abatement
Innocent spouse relief
Tax settlement negotiations
Serving Nashville and surrounding areas, Taxation Solutions, Inc. is a licensed and insured tax debt resolution company that provides exceptional customer service and the results you need to get your life back on track. Our tax resolution specialists have the expertise and practical experience to assess your situation and pursue the tax relief that's right for you.
Offers in Compromise
If the amount of tax you owe exceeds your ability to pay it within a reasonable period of time, you may qualify for an offer in compromise. This form of tax debt resolution may enable you to settle your tax bill with the IRS for a lower amount than what you currently owe. Our tax company is well versed in the requirements and approval process of submitting successful offers in compromise to the IRS. We have the knowledge and expertise to help you maximize your chances of obtaining this type of IRS tax resolution, so call or e-mail us for more information.
Penalty Abatement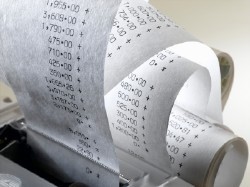 When you're late paying your taxes, it doesn't take long for IRS penalties to be imposed. Unfortunately, those penalties make it even more difficult for you to catch up on your late taxes. The good news is that our team of tax resolution specialists has the know-how to put a stop to those debilitating IRS tax penalties. We're very knowledgeable in penalty abatement procedures. We're one of the most effective tax debt relief companies in Nashville when it comes to helping clients get relief from IRS penalties.
Innocent Spouse Relief Claims
When filing jointly, both spouses are equally responsible for IRS taxes, penalties, and errors. However, there are circumstances in which one spouse may be granted tax relief by the IRS. For example, if you were unaware that your spouse claimed improper deductions, failed to report income, or made other costly errors in your joint tax return, you may be eligible for innocent spouse relief. Contact our tax company to find out if this type of IRS tax resolution applies to your situation. We can help you save big on penalties, taxes, and interest charges.
If you're searching for tax debt relief companies with the ability to negotiate favorable tax settlements on your behalf, you'll get the results you're entitled to by turning to Taxation Solutions, Inc.  We work hard to provide tax resolution service that meets your needs, so don't hesitate to contact us now!